Help children develop a vision for a successful future, and learn the steps to get there.
Help our Children to Build a New World
Sulma was a very shy 12 year old girl who had never left her South Bronx neighborhood. She came to The Actors Theatre Workshop, an award-winning non-profit that has changed the lives of thousands of at-risk and homeless youth for over 26 years.
Today, Sulma is the Director of Operations at the NYC Hispanic Chamber of Commerce and she credits her successes to the lessons she learned from ATW's Artistic Director and Founder Thurman E. Scott.
"I came from all the noise to a safe haven. Thurman saw who I really was
and gave me that voice and power to say, 'Sulma, you can change the world.'
From that moment on my voice mattered."
How We Change Lives
Today, 23,424 homeless children in New York City and 2.5 million homeless children throughout the United States are dealing with difficult issues of transience and instability. The Actors Theatre Workshop (ATW) guides and teaches some of our most vulnerable young New Yorkers through our award-winning Builders of the New World program, created especially for children dealing with the tremendous instability of living in temporary housing facilities.
ATW was founded by Thurman E. Scott, a gifted theatre artist and award-winning actor, writer and director who believes that creativity is the great equalizer. Thurman's original theatre techniques provide the foundation for our life-changing Builders of The New World program where children learn to strengthen their imaginations, develop a vision of their future success and take tangible educational steps today to achieve their dreams for tomorrow.
ATW's staff and diverse group of volunteer mentors help create a warm, stable, and homelike environment for the children where they can meet new friends and enjoy a delicious meal, courtesy of a top NYC restaurant in our welcoming theatre facility.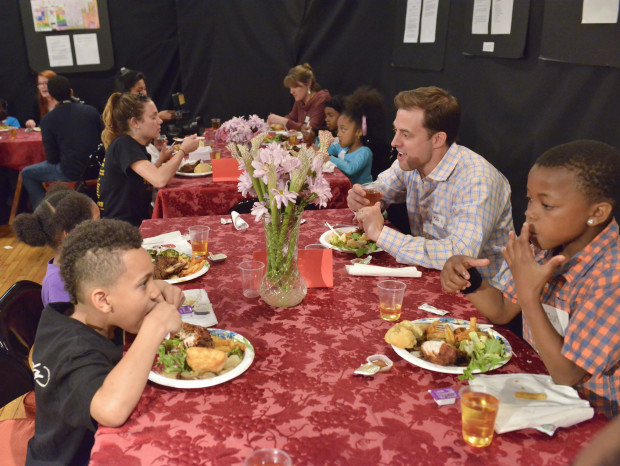 A Vision for a Bright Future
In the Builders of the New World, we teach the children original theatre and education techniques that improve their reading, writing and presentation skills. They learn to have an intention in life, and draw and write about their visions for the future.
The children rehearse their original monologues, and then have the unforgettable experience of presenting their visions to an invited audience of family, friends, and important NYC business government, and educational leaders.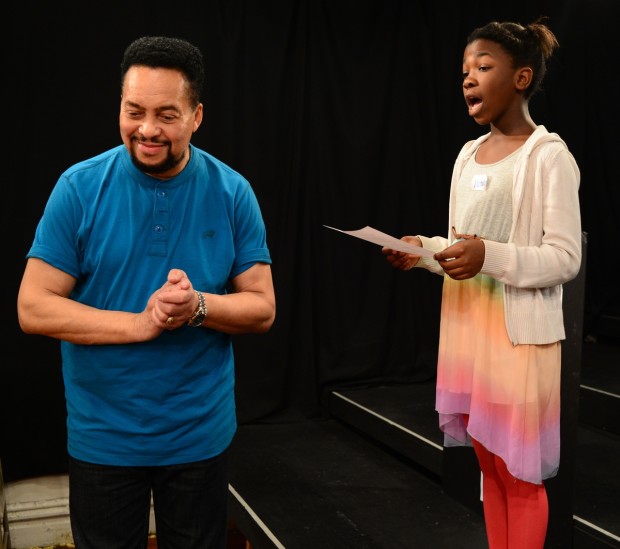 This invaluable experience lets the children see first-hand their power to make an impact in the world. They learn they can be seen — an idea that strikes at the heart of homelessness, which can be an existential struggle of invisibility.
By the time the children graduate, they have fully embraced their new mantle as Builders of the New World. These proud, confident and poised young leaders have developed inspiring visions for the future and most important, gained the tools to make an impact in the world and achieve their dreams.

Sulma's Success Story

Like many children in our programs, when Sulma arrived at ATW she didn't see herself as a leader, and didn't know the steps to take to improve her life and her community. By the time she graduated from ATW's drama program, Sulma had found her voice and gained a foundation for future success that has served her for her whole life.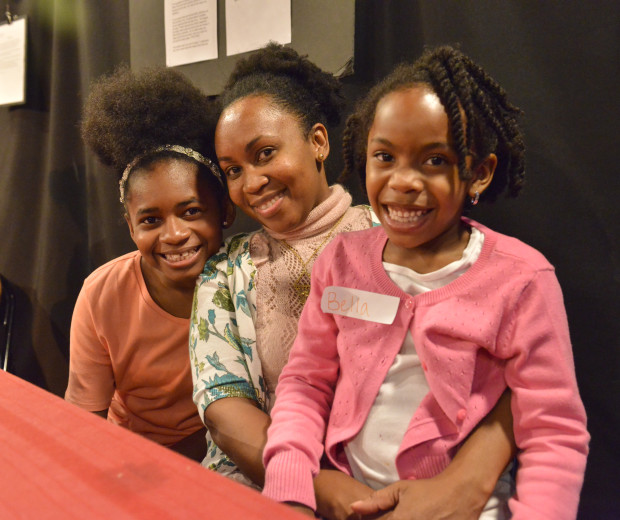 Today, Sulma is a nationally recognized author, and stands as a progressive voice for her community in the South Bronx. She has created what she describes as a "beautiful life" with her wonderful husband and two curious and articulate daughters.
"I wanted my daughters to see where I come from. I'll never stop talking about ATW and what you did for me."
Many of our graduates have turned their lives around and found success in positions such as fashion designers, social workers, musicians and teachers. Over the years countless young adults have come back to visit our theatre and share their stories of the difference we made in their lives.
BUILDERS OF THE NEW WORLD NEEDS YOUR SUPPORT
ATW is currently facing its first major financial crisis in 26 years that can stop our ability to offer this life-changing program to those children who need it most.
We've unexpectedly lost $150,000 in critical funding due to economic hardship . . . while the rent on our facility, which we designed and built with an outpouring of community support in 1990, has increased 60%.
When our children walk through ATW's doors, not only do they benefit from life-changing theatre and education classes ,they start to feel a sense of ownership of one of NYC's cultural institutions during what might be an unstable time in their lives lives. Please donate and help to preserve this valuable resource for our children.
HOW YOUR DONATIONS WILL BE USED
Your donations will fund the expenses to deliver our children's program throughout the year, including art, food and office supplies; travel between ATW and the temporary housing facilities, cleaning and videography expenses; and studio rental expenses.
Your charitable, tax-deductible donation will save the Builders of the New World Program, allow us to serve a larger number of temporary housing facilities and their young residents, and ensure that we can continue to help at-risk and homeless children achieve a better future.
We invite you to donate and participate in a wonderful celebration of hope, majesty and love that represents the lifting up of our most precious commodity — our children.
Please donate and help us to achieve our goal. Our children thank you!
ATW Mission Statement: Click here to read ATW's powerful mission to uplift the community through drama.
Testimonials:

Read the heartwarming words of our students and volunteers as they reflect on their experiences at ATW.
Awards and Recognition: ATW has been endorsed by every NYC Mayoral administration and City Council since we were founded, and won numerous awards for our work in the community.