Help children develop a vision for a successful future, and learn the steps to get there.
Help our Children to Build a New World
Sulma was a very shy 12 year old girl who had never left her South Bronx neighborhood. Then she came to The Actors Theatre Workshop, an award-winning non-profit that has changed the lives of thousands of at-risk and homeless youth for over 26 years.
Today, Sulma is the Director of Operations at the NYC Hispanic Chamber of Commerce and she credits her successes to the lessons she learned from ATW's Artistic Director and Founder Thurman E. Scott.
"I came from all the noise to a safe haven. Thurman saw who I really was and gave me that voice
and power to say, 'Sulma, you can change the world.' From that moment on my voice mattered."
How We Change Lives
Today, 23,424 homeless children in New York City and 2.5 million homeless children throughout the United States are dealing with difficult issues of transience and instability. The Actors Theatre Workshop (ATW) guides and teaches some of our most vulnerable young New Yorkers through our award-winning Builders of the New World program, created especially for children dealing with the tremendous instability of living in temporary housing facilities.
ATW was founded by Thurman E. Scott, a gifted theatre artist and award-winning actor, writer and director who believes that creativity is the great equalizer. Mr. Scott's original theatre techniques provide the foundation for our life-changing Builders of The New World program where children learn to strengthen their imaginations, develop a vision of their future success and take tangible educational steps today to achieve their dreams for tomorrow.
ATW's staff and diverse group of volunteer mentors help create a warm, stable, and homelike environment for the children where they meet new friends and enjoy delicious meals, courtesy of top NYC restaurants in our welcoming theatre facility.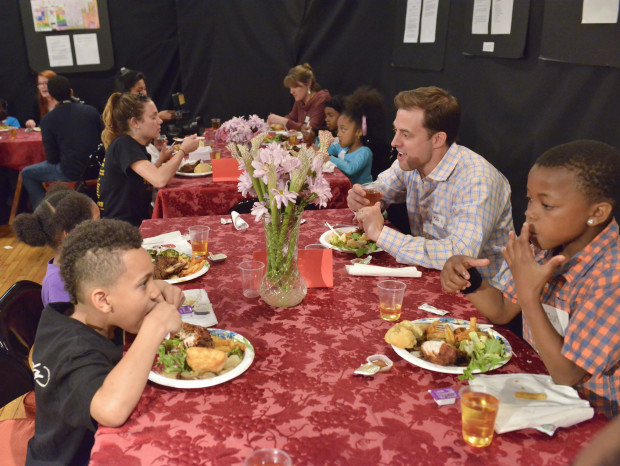 A Vision for a Bright Future
In the Builders of the New World, we teach the children original theatre and education techniques that improve their reading, writing and presentation skills. They learn to have an intention in life, and draw and write about their visions for the future.
Discipline and Love: Mr. Scott creates a loving yet disciplined environment and places a very high demand on the children. They learn they're never too young to confront and overcome the obstacles in their way. Our multi-cultural volunteer mentors listen to and take the children seriously, giving them a new experience of the world and their place in it. They start to believe they can participate in society, improve their lives and succeed.
Participating in our Democracy: We teach the children they must work to bring service to their community, by leading, voting, organizing and participating in our democracy. They learn how to present themselves at job interviews, and to approach our institutions – banks, city council, the police – upheld by the community's support for their ideas.
Being Seen: The children rehearse their original monologues, and then have the unforgettable experience of presenting their visions to an invited audience of family, friends, and important NYC business government, and educational leaders.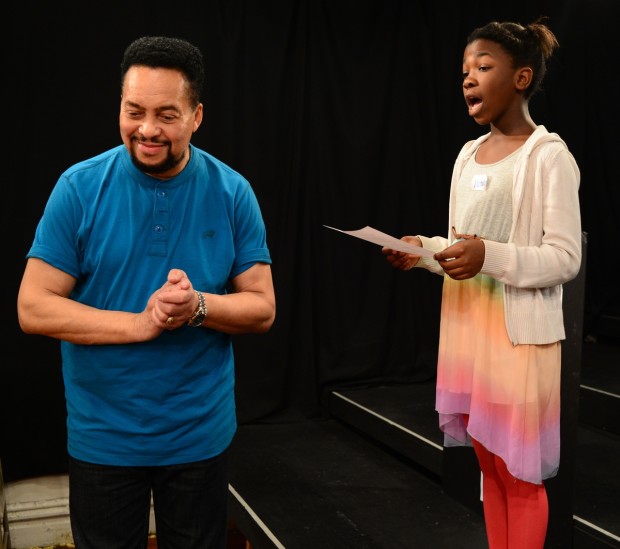 This invaluable experience lets the children see first-hand their power to make an impact in the world. They learn they can be seen — an idea that strikes at the heart of homelessness, which can be an existential struggle of invisibility.
By the time the children graduate, they have fully embraced their new mantle as Builders of the New World. These proud, confident and poised young leaders have developed inspiring visions for the future and most important, gained the tools to make an impact in the world and achieve their dreams.

Sulma's Success Story

Like many children in our programs, when Sulma arrived at ATW she didn't see herself as a leader, and didn't know the steps to take to improve her life and her community. By the time she graduated from ATW's drama program, Sulma had found her voice and gained a foundation for future success that has served her for her whole life.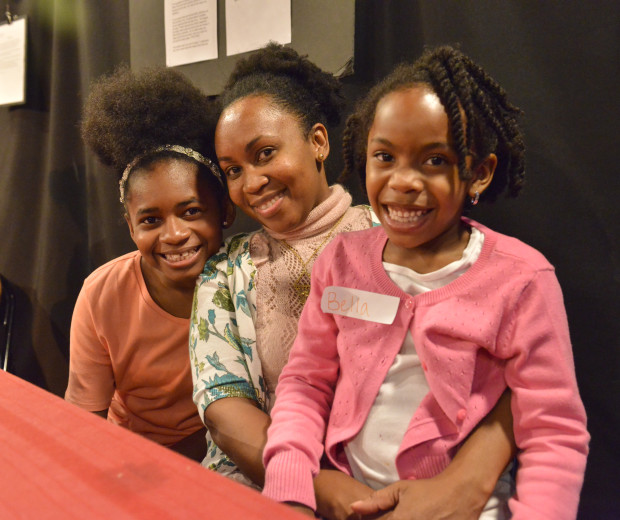 Today, Sulma is a nationally recognized author, and stands as a progressive voice for her community in the South Bronx. She has created what she describes as a "beautiful life" with her wonderful husband and two curious and articulate daughters.
"I wanted my daughters to see where I come from. I'll never stop talking about ATW and what you did for me."
Many of our graduates have turned their lives around and found success in positions such as fashion designers, social workers, musicians and teachers. Over the years countless young adults have come back to visit our theatre and share their stories of the difference we made in their lives.
OUR YOUNG BUILDERS OF THE NEW WORLD NEED YOU
When our children walk through ATW's doors, not only do they benefit from life-changing theatre and education classes, they start to feel a sense of ownership of one of NYC's cultural institutions during what is most likely a very unstable time in their lives.
You have something very valuable to offer these precious leaders of tomorrow.
We invite you to join with us at ATW. Put your your experience and awareness into action.
Express your love and compassion, and bring hope and opportunity to our community.
Whether you have an hour or a week: you have something to say . . . and our community needs your voice.
We invite you to participate in this wonderful celebration of hope, majesty and love that represents the lifting up of our most precious commodity — our children.
Our children thank you!
ATW Mission Statement: Click here to read ATW's powerful mission to uplift the community through drama.
New Yorker of the Week: NY1 recently recognized Thurman E. Scott's committed work and contribution to the community naming him NY1's New Yorker of the Week. Watch the story here.
Testimonials:

Read the heartwarming words of our students and volunteers as they reflect on their experiences at ATW.
Awards and Recognition: ATW has been endorsed by every NYC Mayoral administration and City Council since we were founded, and won numerous awards for our work in the community.
Children's Performance: This inspiring graduation video was filmed at the culmination of one of our 12-week after school semesters. It shows the children's hunger to learn and success putting our life-changing lessons into practice. Read a selection of inspiring stories the children wrote.
Visit our Wall of Thanks: On our Wall of Thanks (as well as in our newsletters and on social media), we recognize those generous members of the community who provide the delicious, warm meals that go to our Builders of a New World, and the financial contributions that keep our doors to ATW open. Your donations nourish our children, and help them to enjoy our warm, homelike atmosphere. Thank you!

ATW launched Builders of the New World in 1995 as part of a joint initiative of the
NYC Dept. of Cultural Affairs, Dept. of Homeless Services and Board of Education.
ATW has taught thousands of NYC homeless and at-risk youth;
created strong partnerships with 15 temporary housing facilities;
and trained over 1,000 BNW volunteer mentors from diverse socio-economic and racial backgrounds.
The Builders of the New World Program is made possible by partial funding
from the New York City Department of Cultural Affairs.